Blade Returns - But Who Is She?


The forgotten spark to the superhero movie craze, because it was a vampire movie, is Blade. And it's been a while since the character has had a regular series in comics (though he was a Mighty Avenger).
This revival, however, moves a couple of other things forward besides a trademark renewal. Quietly but specifically, Marvel has been introducing a true sense of legacy into their Universe, and Secret Wars may have made that even easier. If so, we'll have to look at that event again in a new light come October.
Second, Wesley Snipes gave an interview at Comic-Con mentioning that he had talked to Marvel about possibly playing Blade again. He sort of backtracked, as everyone does when they realize they may have said something they shouldn't and they're not Vin Diesel, but when you look at this comic here, you suddenly see a way that the now twenty years older Snipes could viably return as the Daywalker and launch a whole new franchise -- maybe on Netflix.
Just spitballing, and third, this could give the guys at The Venture Brothers a whole new storyline for Jefferson Twilight...
From Marvel:
She's lean, she's mean and she has no idea she's the daughter of a monster killing machine! This October, it's the Marvel Universe's resident vampire hunter like you've never seen before in BLADE #1 – a brand new ongoing series from writer Tim Seeley (Death of Wolverine: The Logan Legacy) and artist Logan Faerber (Secret Wars: Battleworld)!
Meet Fallon Grey. A normal sixteen year old girl from rural Oregon. Nominated for Prom Queen, Captain of the Debate Team, most popular girl in her class. But there is another side to Fallon. A feeling like there's something else going on inside. When terror strikes her small town, she'll find out just how right she was. As fearsome supernatural forces invade her town, hunting her down – she'll come face to face with something even more shocking than the monsters on her tail.
Eric Brooks…Blade…her father?!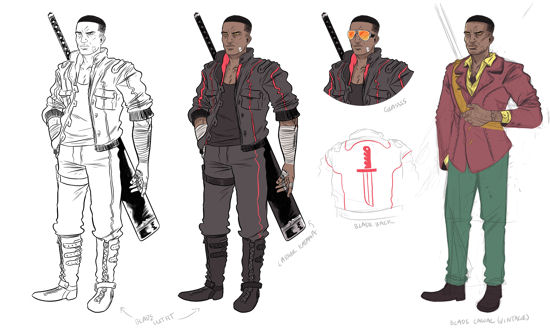 "[Fallon's] sort of 'anti-Peter Parker'," says Tim Seeley in an interview with Marvel.com. "She's popular, she's well-liked, and it seems like the world is her oyster. But, the expectations that come with being so damn perfect are starting to break her down, and that's before she learns she's the heir to a Daywalking-Monster-Stabbing-Empire."
But there is a new evil brewing deep in the forests of Oregon. A new cult of monster scientists, twisting and mutating demons, vampires, werewolves and more into even powerful new creatures. To stop them it will take more than one Daywalker. And in each other, Eric and Fallon may just discover the purpose they've each been struggling to find. Don't miss the highly anticipated new series when it debuts this October in BLADE #1!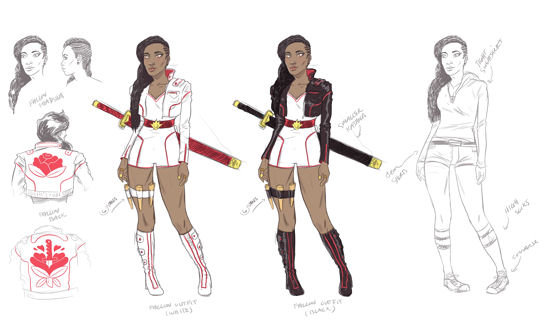 BLADE #1
Written by TIM SEELEY
Art by LOGAN FAERBER
Variant Cover by TIM SEELEY
On Sale October 2015!
Let us know what you think, via email, Facebook, or Twitter @FanboyPlanet.