Comic-Con 2010:
CosPlay Caught By Mish'al
An interesting thing has happened as Comic-Con has gotten bigger... people continue wearing spandex, but more and more of them don't shame the material. People are actually getting into shape and looking more heroic than ever...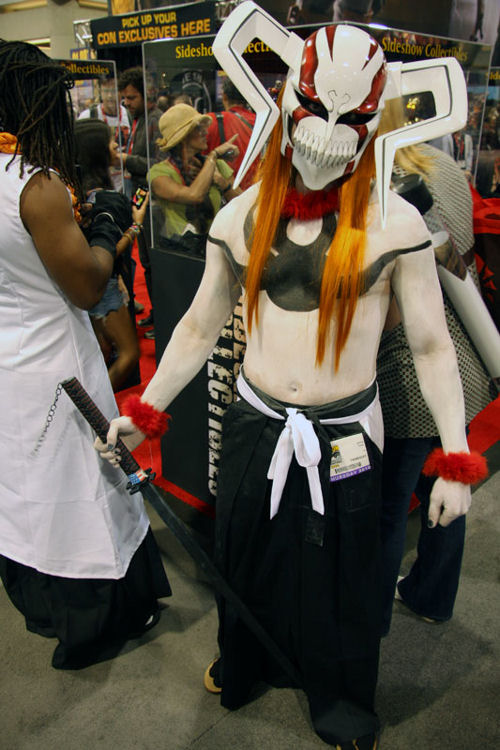 Every year, Mish'al gives me a photograph that I think is cool, but I have to say "who?"
Help me out, people.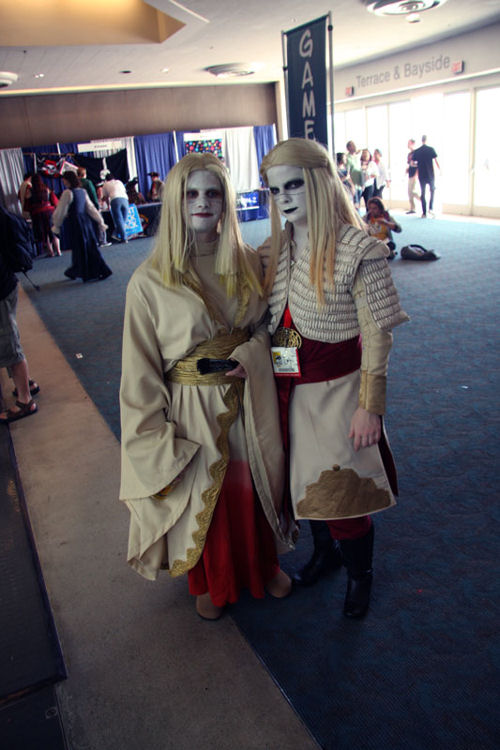 Man, the Olsen Twins need more than a sandwich. How about some sun, girls?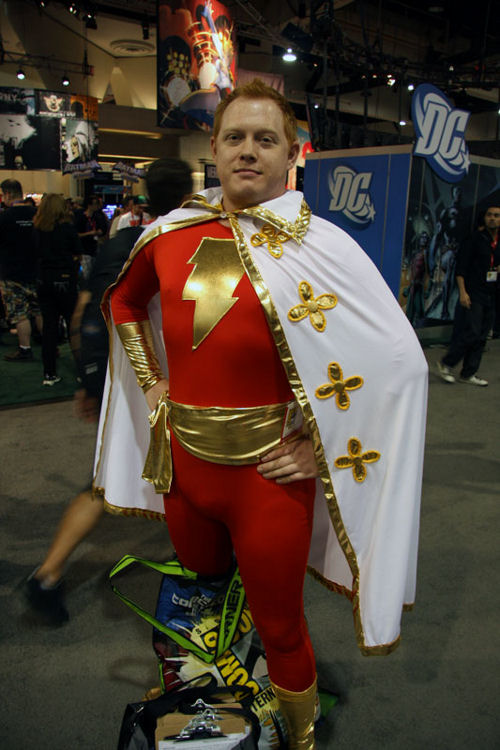 The long-forgotten member of the Marvel Family, Ginger Marvel.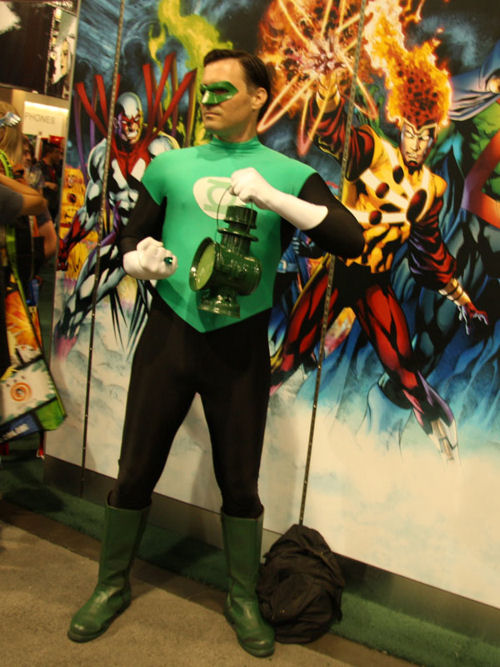 Again, I have no idea where I'd put it, but I need that lantern...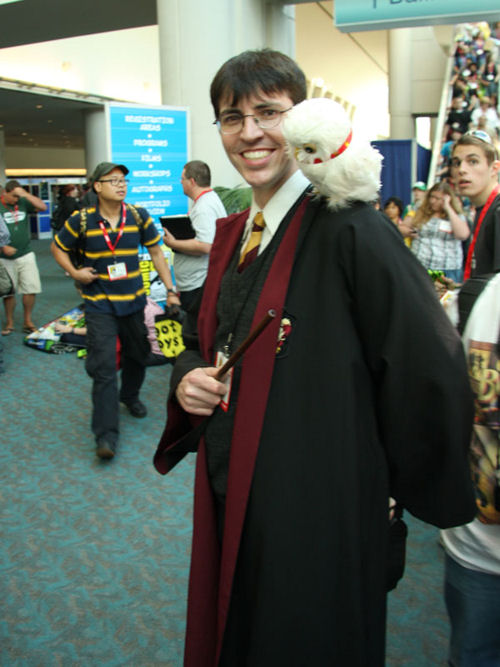 Even a well-trained owl is dangerous to have on your shoulder when wearing black robes...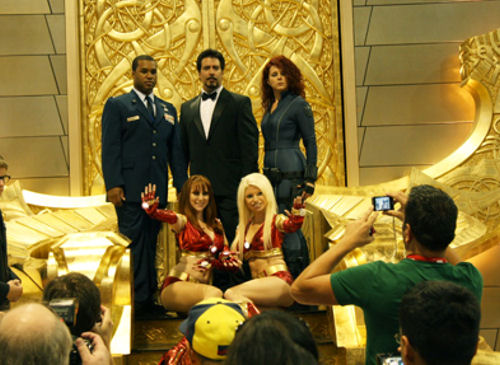 Odin might let the blonde one stay... she looks Norse...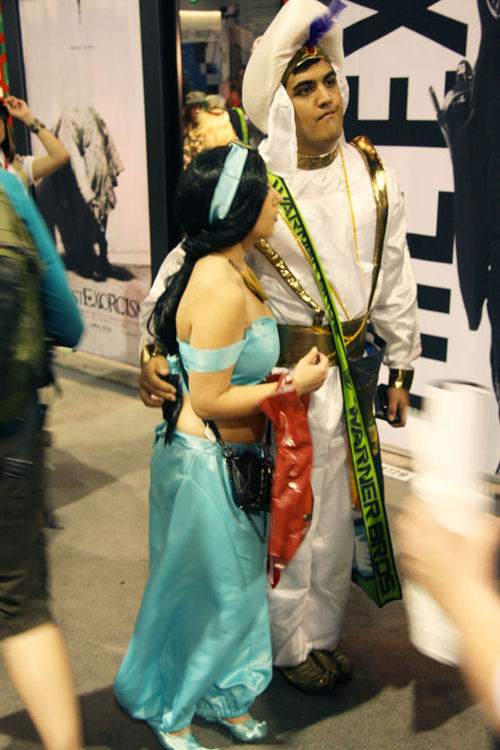 "I can show you the world... but first, let's check for back issues..."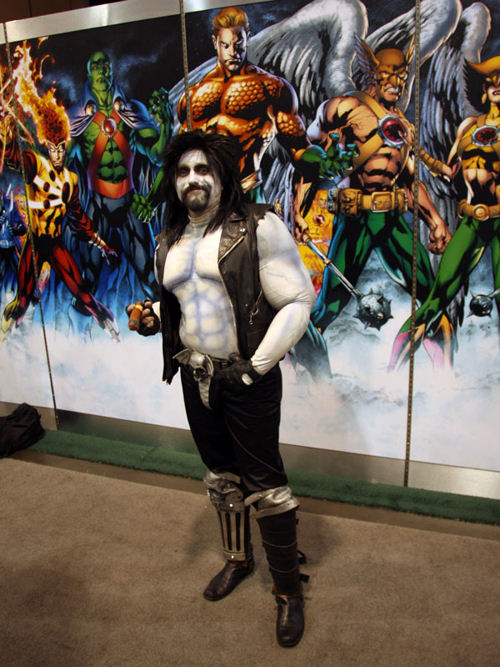 The Main Man. I'm not going to be snarky because I want to live.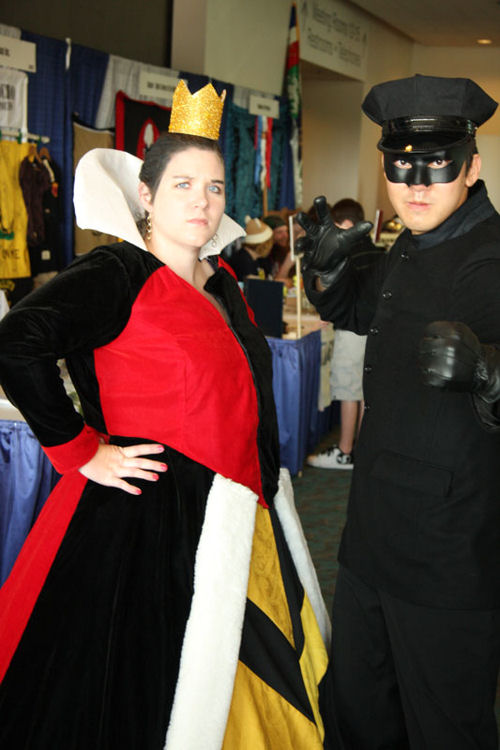 The team-up you never thought you'd see....mostly because it didn't occur to anyone.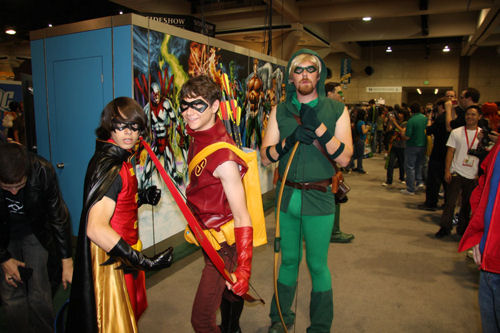 Oh, god... where's Speedy's right arm?