Comic-Con 2008:
The Lego Collection
Just north of San Diego is a little amusement park called LegoLand. Never been. Really should, because how the heck people can build an amusement park out of little plastic bricks is beyond me. Then I see what Lego brings to Comic-Con and it's always a marvel, even if they don't have a Marvel license.
So this page is just for the kids and those people who want to snap bricks together and make a life-sized blocky version of themselves...(photos by Lon Lopez, Stephanie Rodriguez and Mish'al Samman)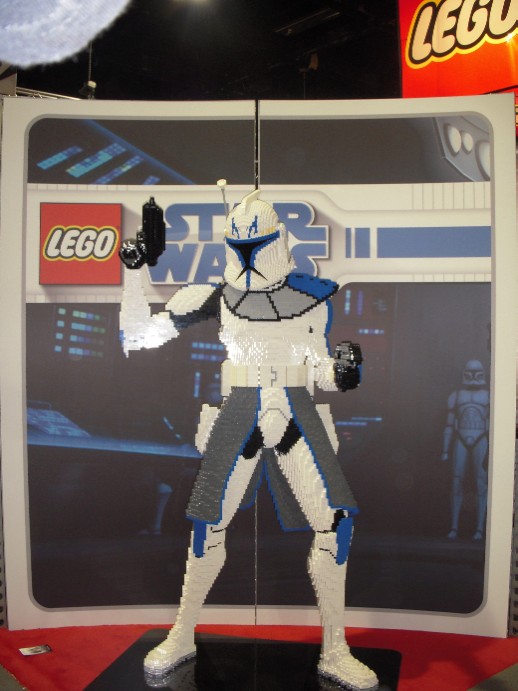 It all started with Star Wars....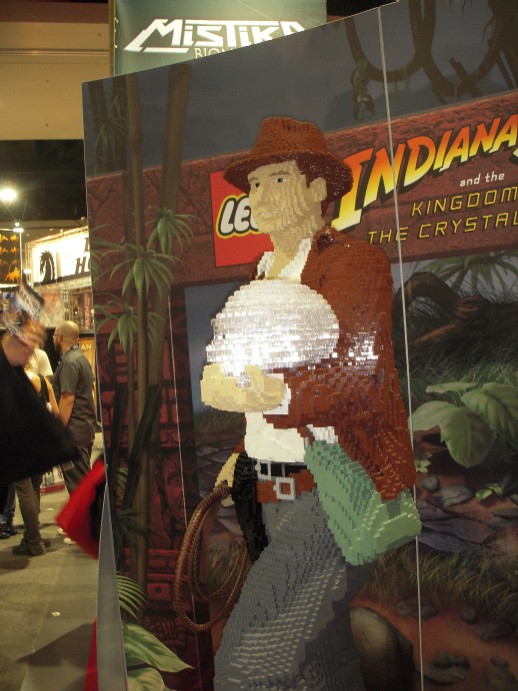 If you can't get Harrison Ford to the Con, we'll BUILD HIM!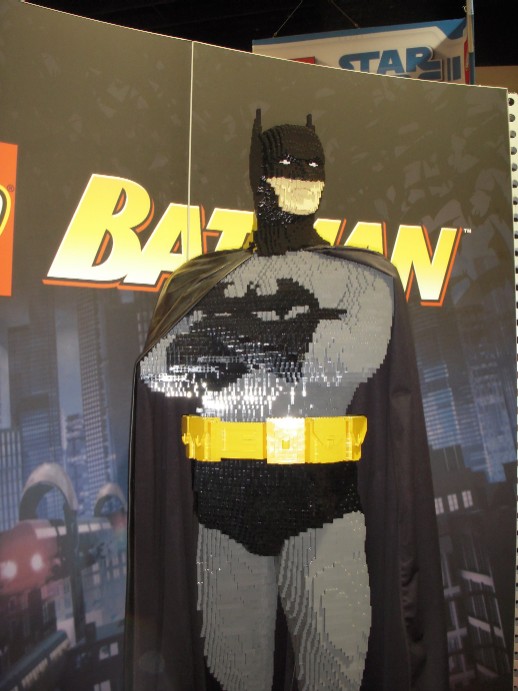 Every year, they do a different -- and cool -- Batman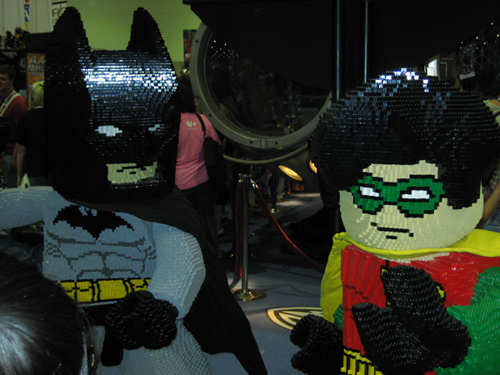 Wait a minute...they used little blocks to build a big version of little figures that Lego already makes...
this just blew my mind...