Comic-Con 2007: Final Crisis
DC released the following image this morning, of which we have no doubt we'll be hearing a lot more about next week in San Diego. In the meantime, they've given us something to chew on for a week. J. G. Jones' art looks pretty sweet, but beyond that, I'm not picking up a lot of clues. The poses are iconic, which must be the point.
Eh....enough of my trying to figure it out. Enjoy.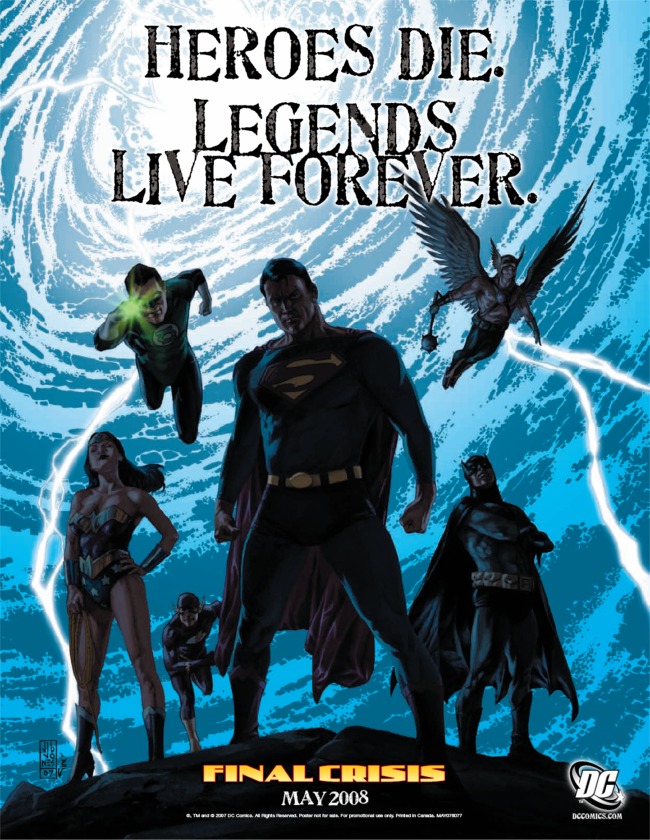 Ten months. Ten freakin' months.