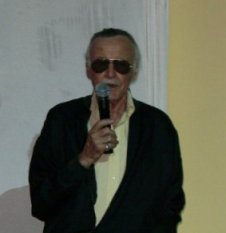 At 82, with far more energy than I had...
Comic-Con 2006:
Inside Hasbro's
Marvel "Vault"
Last January, Marvel made the unusual move of taking its action figure license away from its own company, ToyBiz, and handing it over to Hasbro.
The veteran toymaker, well-known for G.I. Joe and Transformers lines, has a pretty significant booth at Comic-Con, featuring a wide array of Marvel characters in different shapes, sizes and assortments. In addition to handling the figures for Spider-Man 3 and Ghost Rider, Hasbro has a line coming called "Spider-Man Origins" that digs deep into Spidey's history. Sure, we've seen that before, but this one has the best Mysterio figure ever. For some, that's a plus.
Thursday night, Hasbro held a special off-site party called "The Vault." Playing off of the maximum security prison in Marvel lore, the party didn't imprison the press. Instead, it gave employees of Marvel and Hasbro the chance to mingle, chow down and dance among these new action figures.
Craig Kyle, Ari Arad and Stan Lee himself all presented snippets of upcoming Marvel projects, including never-before-seen footage from Ghost Rider. With all his usual affability, Stan admitted to the crowd that he had no real hand in Johnny Blaze's creation, so he had to create some buzz of his own with clips from his upcoming reality series, Who Wants To Be a Superhero?
AND...then we all got to go downstairs and see the stuff they hadn't unveiled at the show yet. Stuff we can't show you, but we can tell you it included a line of X-Men: The Last Stand figures, with beautiful detailed sculpts. Hasbro will also launch a line of Spider-Man toys for little kids, Superteam Squadron. As far as we could tell, the cute little Venom did not say "I wuv you. I want to eat your bwain."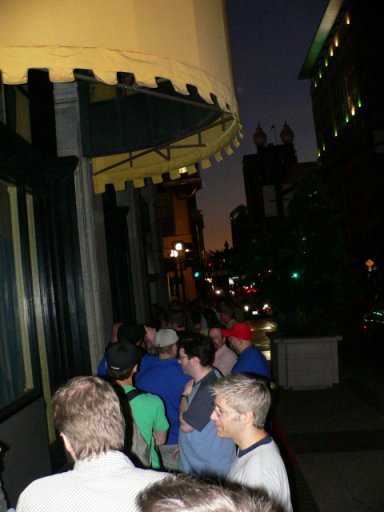 A crowd of eager journalists.
Sadly, it really was the action figures and not the free booze that had us excited.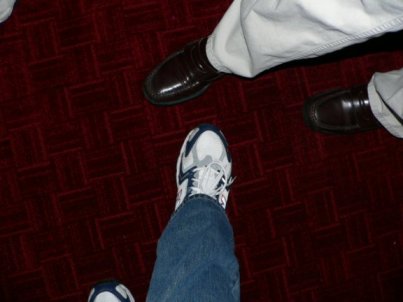 It really was a red carpet affair...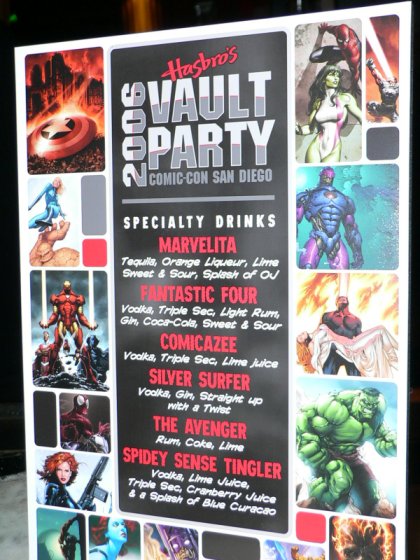 The drink menu. Remember, don't drink and fight evil at the same time.
Unless you're Iron Man...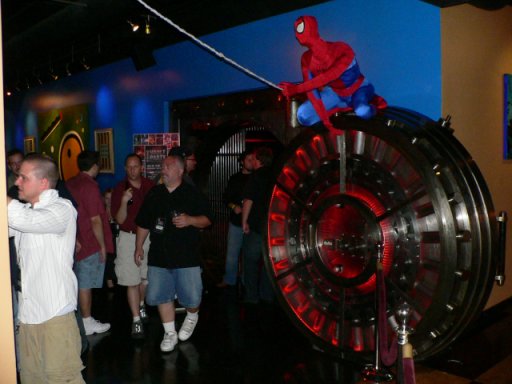 Beyond that vault door lay plastic goodness...
but they confiscated our camera.