Star Wars Celebration:
RU R2, Too?
Drew Campbell went to Anaheim and came back with lots of pictures of the Star Wars Celebration. He shared his experiences in a post and a podcast, but has also allowed us access to the pictures he took.
One of the highlights of the Celebration -- okay, after the trailer and after Rebels and after the Millennium Falcon and the Cantina and the trailer again -- was an art exhibit of various people's takes on R2-D2 mash-ups, sponsored by Sideshow.com... so without further ado... some fine creative work...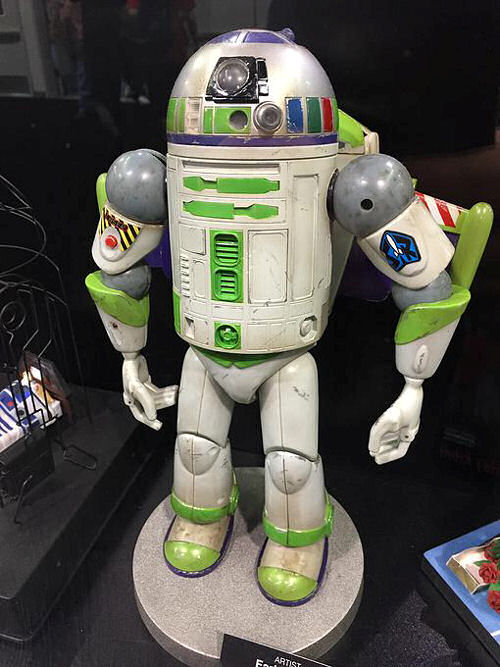 When Star Command and the Force collide...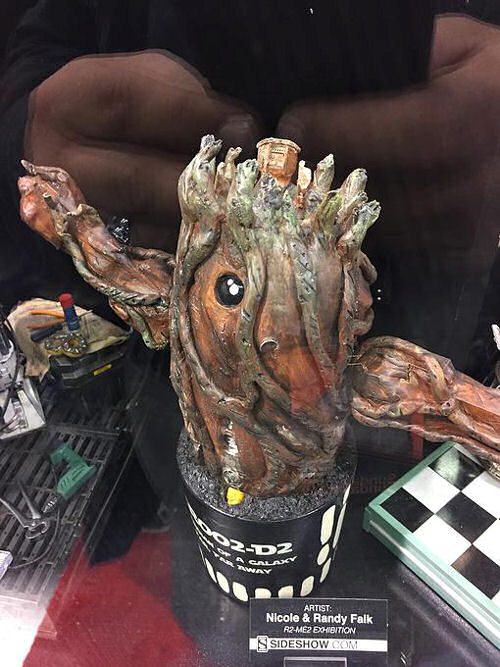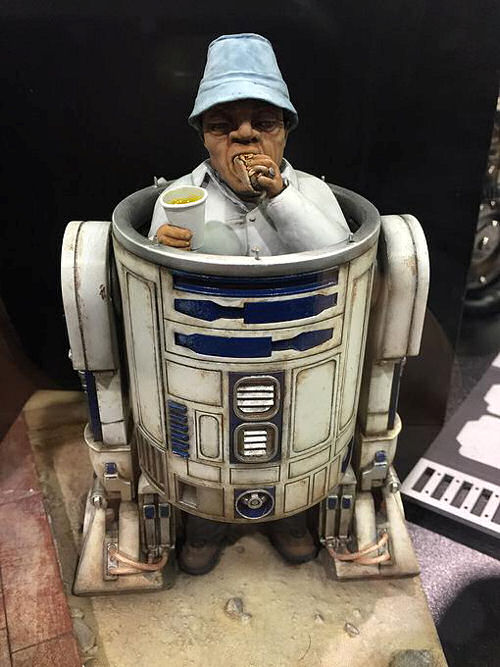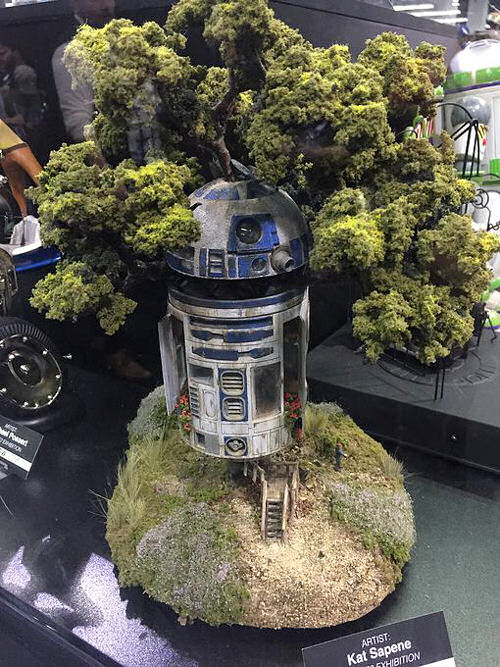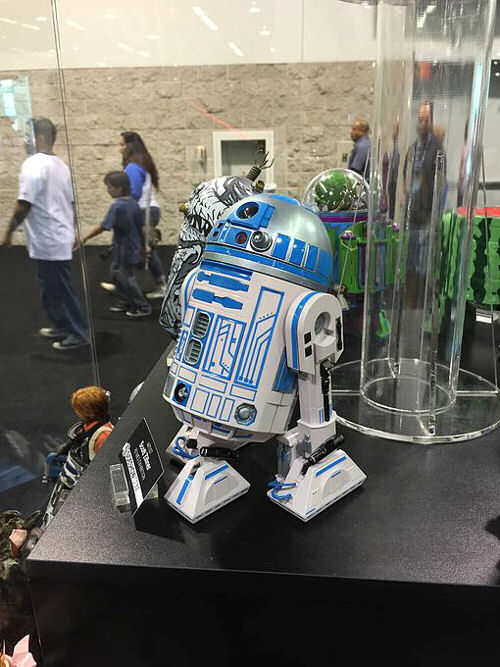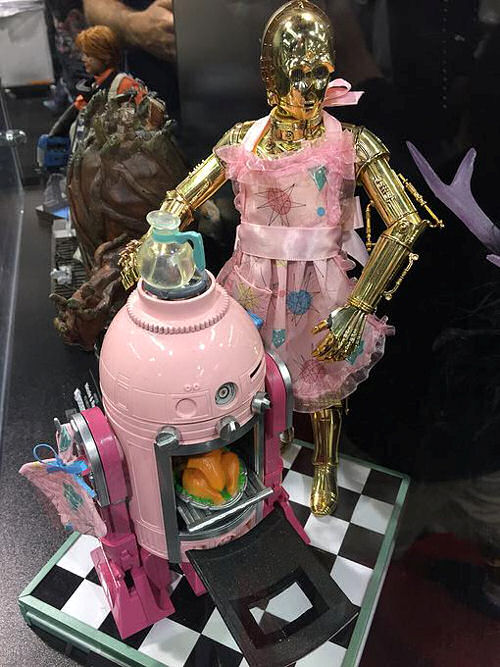 Lucy, you've got some 'splaining to do...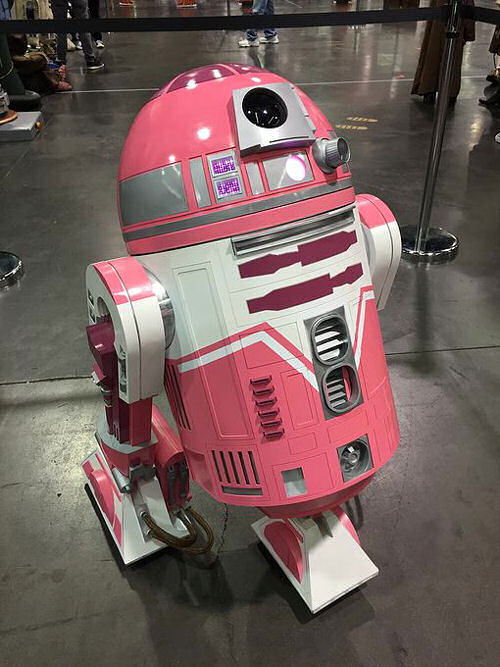 Actually, this is full-size, but always a good reminder of the good work the 501st does...