Cinequest is San Jose's preeminent film festival, celebrating its 25th anniversary this year. In this daily film journal, I'll be trying to spotlight films you might otherwise miss and let you know when you'll be able to catch them again.
We're at that unfortunate time in any film festival I can only write about films that have already had all their showings.
However, with Cinequest there is still the hope that any of the movies I'm able to review will get one final fling Sunday March 8th on "Encore Day." Saturday night additional showings based on film feedback will be announced.
So with that in mind, may the reviews be ever in your favor.
Cinequest 2015:
Bad Exorcists

March 6th, 2015
Written and Directed by Kyle Steinbach
Watch for possible encore on Sunday March 8th.
Buy tickets here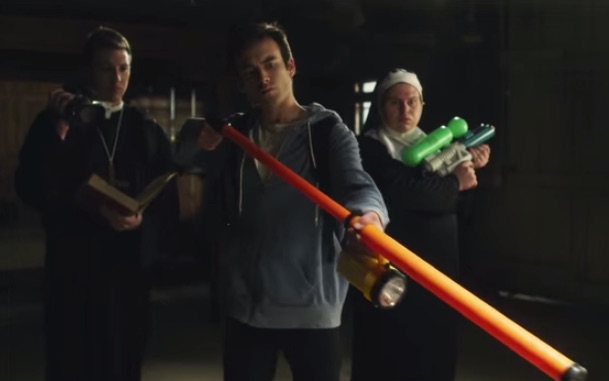 The awkward teen comedy is a wonderful thing, even if typically formulaic. The hero is shy and awkward. His stalwart friend has issues with his family, the school, and society. And the fat comic relief guy… well that's way open to interpretation. But add to this mix a horror theme, a spell gone wrong, and it's a combination that refreshes both genres.
At least it does in Bad Exorcists.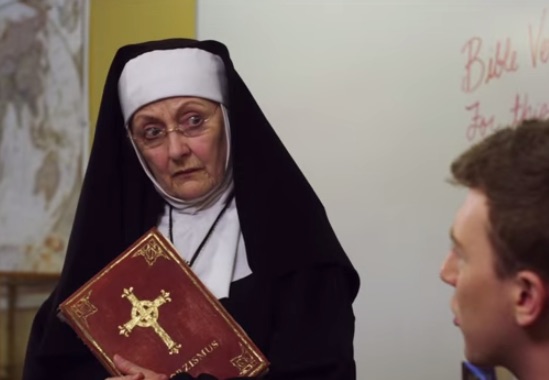 Our trio are aspiring filmmakers in a Catholic school where one of the Nuns apparently teaches a class where the nuances of exorcism will be on the final exam. As filmmakers, the boys are in the lower ranks of high school talent. But there'san upcoming horror film contest where they could use what they've learned in school, film everything, and win the respect they so desperately want.
At least that's the plan.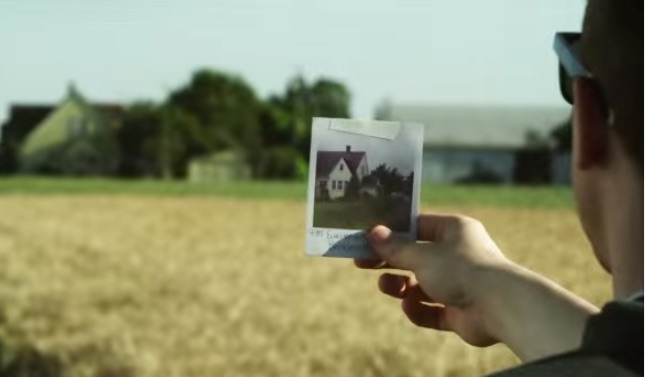 Cute Lisa (Claire Berger), recently returned to school and possibly unaware of the boy's lame reputations, convinced to play the subject of the filmed exorcism, and of course drives the romantically conflicted Charlie (Sean Roney) to distraction. A distraction made frantic when, post possession by an actual demon, her comments and texts are mistaken for sexting and other come hither invitations. Seriously, the circumstances surrounding her unfortunate selfie is a cinematic first.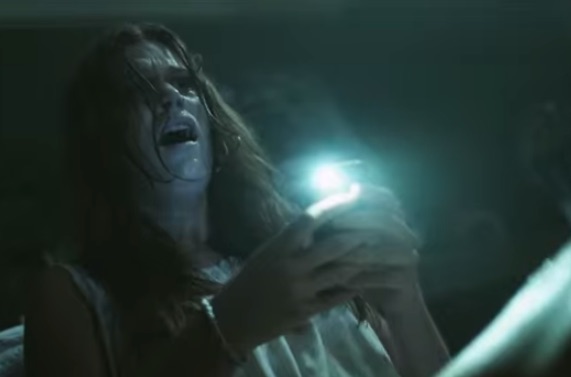 Matt (Alex Knapp) is all about keeping the film going, even once things get a little too weird. And he's more than aware that the countdown to exorcism and delivery of their final film fall on the same midnight hour.
While all of this is good and fun, the strongest laughs in Bad Exorcists are delivered by Julian Master's realization of the dense and clueless Dana. Channeling the best parts of both John Belushi and John Candy, Dana simply isn't living in the same world as his friends and all of his off-track nonsequiturs land fabulously. Particularly his rant about a particular benefit of being a rap star, which threads through the film and is delivered with the deadpan seriousness of someone trying to make people understand about an impending pandemic. Wonderful.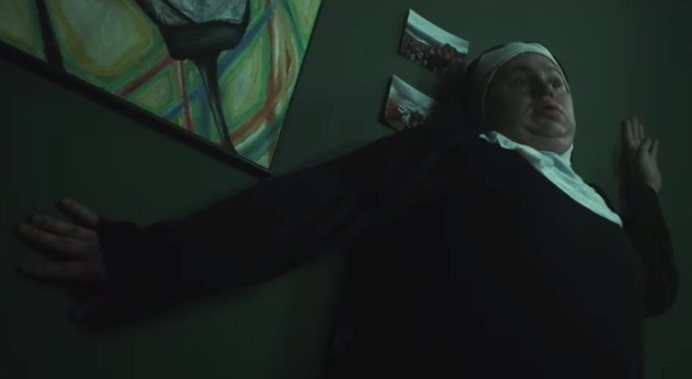 It's hard to point out weaknesses in this small indy (Kickstarter based) film, so I'm not going to. Really, they'd just be nits. In the end this film delivers a lot of laughs, mixed with just enough shocks and scares. And that's exactly what I was looking for.
PS. If this film doesn't get an encore I'll very surprised. So watch for that announcement!
Originally published at ricbret.com
Ric Bretschneider
March 2, 2015