Your New Superman
Warner Brothers has released the first official photograph of Henry Cavill in costume as Superman in 2012's Superman: The Man Of Steel. It's a nice wide action shot, looking perfectly composed by director Zack Snyder. We don't need context. We need analysis.
Nice shield size, especially in comparison to the daintier one designed for Bryan Singer's Superman Returns. The colors seem a little dark, but that could be the lighting, and Snyder does have a tendency to "crunch" the hues, as he put it on the blu-ray of 300. Cavill looks a bit like a sweaty male model version of Superman, but what else did we expect there? Interestingly in the wake of "the New 52" and an already controversial redesign of Superman's costume for comics, I can't tell if the red trunks are there or not.
Anybody else want to tear into this? Let us know via email or on our Facebook page!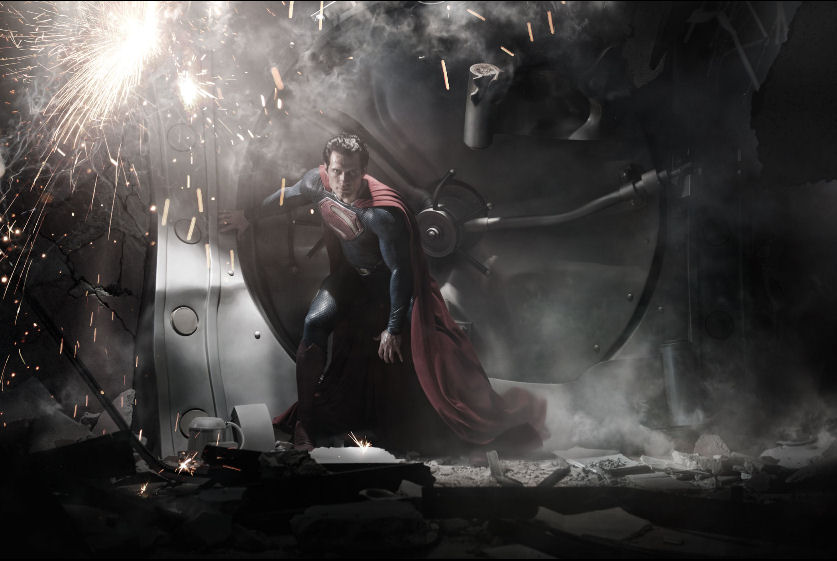 so far, I think we could live with this...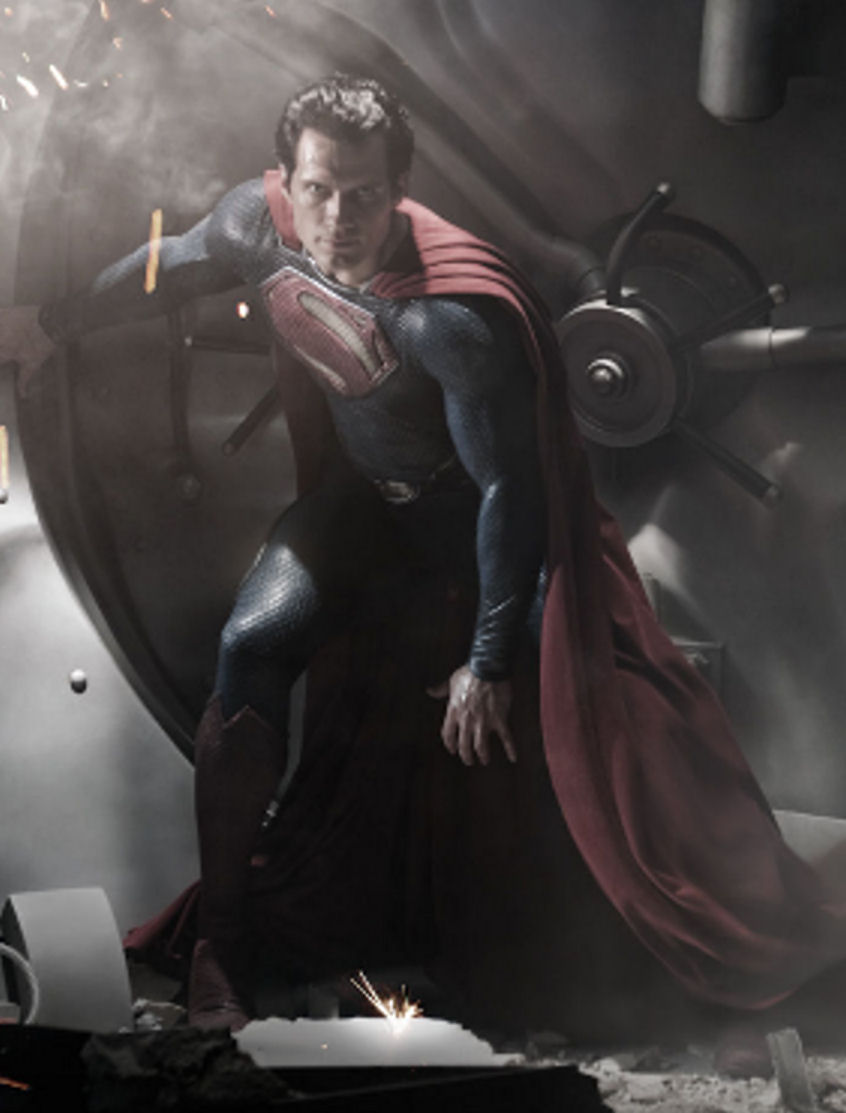 a little closer...
can't see if he has red trunks on or not.